Dimitris Karagiannis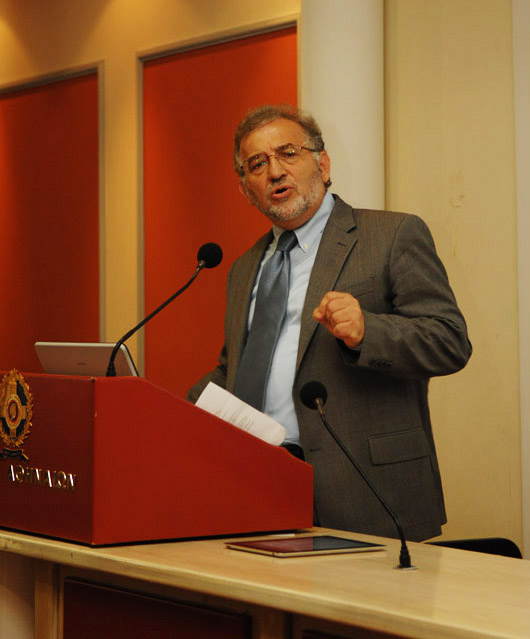 Dimitris Karagiannis, M.D., Ph.D., is a Child-Psychiatrist, Existential-Systemic Psychotherapist, couples, group and family therapist and clinical supervisor.
Associate Professor in Frederick University of Nicosia, Cyprus in the subject of Family Therapy. He obtained his Ph.D. from the Dimokritian University of Alexandroupoli. He is the scientific director of the Therapeutic and Training Institute "Antistixi", where mental health experts are trained to become psychotherapists".
He is a founding member of the Greek Child-Psychiatric Association and was the first to be elected as its General Secretary. He is a founding member of the Greek Systemic Therapy Association, whose he used to be a General Secretary.
He is a founding member of the Greek Systemic Thought and Family Therapy Association (EESSKEPSO) and of the scientific journal "Psychiatric Notebooks".
He is the General Manager of the Child Mental Health Center (1986-today), which is a modern child-psychiatric unit, working in a complete scientific group, grounded on Systemic Therapy approach.
He was a Scientific Manager of the Fthiotida's Child Mental Health center (1989-1995).
He has been a postgraduate professor at the Marasleio Academy.
He has been a scientific director of the European Social Training Program for Volunteers Cores.
He is a professor at postgraduate, master courses of mental health.
Founding member of the Scientific Journals "Psychiatrika Tetradia", "Vimothyro", "Psychis Dromoi". His essays have been published in Greek and International scientific journals. He has written three psychology books: "Rogmes kai aggigmata", "I adikia pou pligwnei" and as his doctoral dissertation "School denial: a research on the child's and family's dynamics. As a writer he has co written many books, as : "For life and family", "Balkans and mental health", "children with behaving problems", "Aimomiksia and therapeutic setting", "Theology and Psychiatry in a dialogue", "Education and modern society", "Intra-family violence: a scientific approach", "Human communication", etc.