Conflicts Management in the Working Space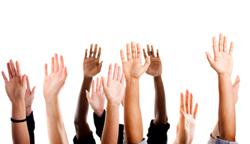 Conflicts Management in the Working Space
Disputes in the workplace have a negative impact on the functionality and effectiveness of the team, since they create negative emotions and tensions between colleagues.
Conflicts can arise from many causes including differences in personal characters, hidden individual agendas, employee confusion about hierarchy, poor demarcation and dysfunctional staff meetings.
If the differences involve different perceptions of how to achieve the goal, then they can be valuable healthy disagreements that lead to the enrichment of the potential of the professional team. Many times, however, disagreements are a symptom of an underlying problem, such as organizational issues, involvement of subgroups with different goals, impaired communication among members, power plays, and conflict between individual pursuits and group goals.
A serious undertaking of conflict resolution in the workplace is as much about resolving the conflict immediately as it is about understanding the organization and group dynamics that enable or even favor the development of dysfunctions.
The focus in conflict processing is not on obsessing over the problem, but on achieving a solution by utilizing the particular personal abilities of the employees and highlighting the potential of the specific workplace.
The development of cooperative relationships that are in the interest of all, as well as the creation of a positive emotional microclimate in the professional area will be the end result of the resolution of any conflicts, which will not only prevent future conflicts, but also mean the achievement of new goals and new perspectives.
The creation of a positive microclimate in the professional area ultimately favors not only the prevention of conflicts, but also the achievement of new goals and new perspectives.